Pro Supps
HydroBCAA
Formulated With 7G Bcaas To Support Muscle Recovery*
Features A Combination Of Key Ingredients To Support Faster Recovery And Prevent Breakdown*
Product Overview
PROSUPPS HYDROBCAA
HYDROBCAA by ProSupps is formulated to become the new category leader for BCAA (Branch Chain Amino Acid) supplementation. BCAA supplements are well-known and popular amongst consumers because they are backed by strong research data supporting the key role they play. What many consumers do not know, however, is that BCAA supplements alone are missing an essential element – Essential Amino Acids. HYDROBCAA is a delicious, refreshing and complete formula that combines the power of both a research-validated 2:1:1 ratio BCAA with essential amino acids (EAAs) to deliver a comprehensive solution for preventing muscle breakdown and speeding exercise recovery.*
HYDROBCAA the science
The complete amino acid matrix of HYDROBCAA contains both BCAA and EAA, a crucial aspect of formulation that ensures you are maximizing protein synthesis, supporting lean muscle, decreasing post-training soreness, and preventing muscle breakdown following exercise.*
BCAA include the amino acids leucine, isoleucine and valine. Individually, they each play a powerful role in the body upon ingestion:
LEUCINE
Often considered the 'king' of all the amino acids, Leucine is one of the most beneficial amino acids all around, by itself it can stimulate muscle protein synthesis which is the process responsible for muscle growth and recovery.*
ISOLEUCINE
Stimulates protein synthesis to a lesser degree than leucine, its primary role is that it supports the usage of glucose during exercise, leading to greater energy production.* There is also evidence that isoleucine may help prevent fat storage by stimulating the receptors that inhibit fat storage and increase fat burning when combined with a proper diet and exercise program.*
VALINE
This BCAA is known for its effects in promoting muscular endurance and decreasing fatigue during exercise.* The mechanism of action is through valine competing with and winning against tryptophan for entry into the brain. Tryptophan converts to serotonin which signals to the body that it is fatigued, therefore leading to decreases in muscle endurance and strength, so by preventing tryptophan from entering the brain, valine prevents fatigue.*
EAA
Essential amino acids, more commonly known in short as EAA include the 8 amino acids Methionine, Lysine, Phenylalanine, Threonine, Tryptophan as well as the 3 BCAA Leucine, Isoleucine & Valine. They are all considered 'essential' as the body can't produce them on its own and are responsible for a variety of functions. Included in such is stimulating the production of cellular energy and promotion of cellular repair, initiation of the creation of the critical enzymes necessary for healthy (and complete) digestion, and preventing muscle breakdown during periods of intense physical exercise.*
BCAA + EAA - Superior Results
You can probably tell by now, BCAA alone can only go so far. It has been shown in research that a combo of BCAA*EAA can elevate protein kinase levels way higher than BCAA alone.* A kinase is simply an enzyme that modifies other proteins by chemically adding a phosphate group, resulting in the creation of a functional change to the target protein, meaning your protein can do the job your body is calling it to do...rebuild, recover and refuel!*
PRE
POST
30 MIN POST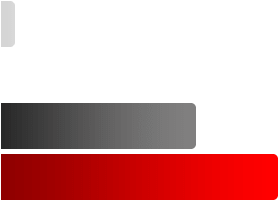 180 MIN POST
EAA*BCAA
BCAA ONLY
LEUCINE ONLY
PLACEBO
PROSUPPS HYDROBCAA
BCAA 7g
EAA 3g
SUGARS 0g
RESEARCH PROVEN 2:1:1 BCAA RATIO
HYDRATION MATRIX
FREE OF ARTIFICIAL FLAVOR
Ratings & Reviews
What's in Pro Supps HydroBCAA
Serving Size: 1 Scoop (14.5g)

Servings Per Container: 30

Amount Per Serving

% DV

Calcium (as calcium citrate)

50 mg

4%

Magnesium (as magnesium citrate)

50 mg

12%

Sodium (as sodium citrate)

50 mg

2%

Potassium (as potassium chloride)

100 mg

2%

2:1:1 BCAA Blend

7,000

mg

**

L-Leucine, L-Isoleucine, L-Valine

EAA Blend:

3,000

mg

**

L-Threonine, L-Phenylalanine, L-Lysine, L-Histidine, L-Tryptophan, L-Methionine

** Daily Value not established.

Other Ingredients:

Citric Acid

, Natural Flavors

, Sucralose

, Silicon Dioxide

, Fruit & Vegetable Juice Powder (for color)

, Acesulfame Potassium.

Allergens: Manufactured in a facility that processes Milk, Eggs, Soy, Wheat, and Shellfish.
Directions For HydroBCAA: As a dietary supplement, mix 1 scoop (14.5g) of HydroBCAA™ with 8-10 fluid oz. of cold water. HydroBCAA™ can be consumed prior to training, during training and after training for maximum efficacy.
Warnings: This product is only intended for healthy adults, 18 years of age or older. Do not use if you're pregnant or nursing. Before using this product consult your physician. If you are using any prescriptions or over the counter medication, or if you suspect you have a pre-existing medical condition, including but not limiting to: high or low blood pressure, heart disease, thyroid disease, diabetes, difficulty urinating due to prostate enlargement, discontinue use and consult your health care professional. If you experience any adverse reaction to this product discontinue use. Do not use if safety seal is broken or missing. Store at room temperature. Keep out of reach of children. Store in a cool, dry place, content sold by weight not volume; some settling may occur. Protect from heat, light, and moisture.
* These statements have not been evaluated by the Food and Drug Administration. This product is not intended to diagnose, treat, cure, or prevent any disease.
---